History
#

Year

City

Nation

Chair

Remarks

James W. Westwater
Sir Owen A. Saunders

Foundation of International Centre for Heat and Mass Transfer (ICHMT)

Edmond A. Brun
Ulrich Grigull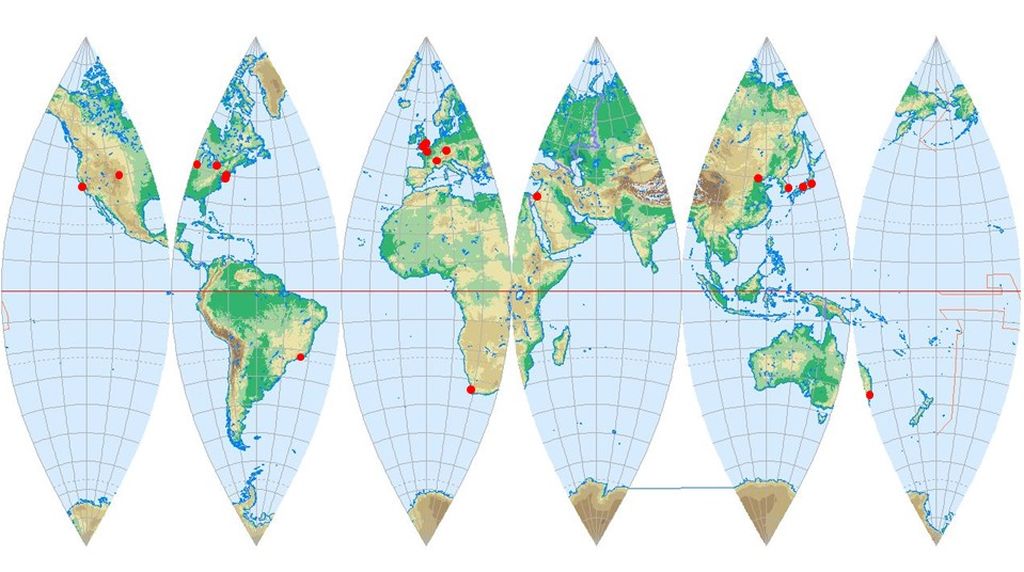 ---
Personal Memories of IHTCs
by
John Rose
Queen Mary University of London, UK
Having attended all except the first IHTC, I was honored to be invited to add a few lines on my personal memories. These are a few recollections of experiences and individuals whom I first met at IHTCs and who have influenced my life and career. I hope that at least something may be of interest to IHTC-15 attendees.
The conference called the IMechE/ASME General Discussion on Heat Transfer was held in London and Atlantic City 1951, and later the International Heat Transfer Conference in Boulder 1961 and London 1962. Only after the meeting in Chicago in 1966, which was given the title Third International Heat Transfer Conference, did the earlier meetings become recognized as the first and second IHTCs. I attended the second when I was a graduate student working on dropwise condensation in London.
At the 1962 London conference a paper by Professor Westwater of the University of Illinois, Urbana (chairman of the later third conference) reported heat-transfer coefficients for dropwise condensation which were lower than I was observing by factors exceeding 10 and showed the opposite trend to mine regarding dependence on temperature difference. (The heat-transfer coefficient increases with increasing temperature difference in dropwise condensation due to increase in active nucleation site density.) I did not venture to speak at that meeting but later wrote in a 1964 Int. J. Heat Mass Transfer paper "There exists a wide range of published results. The approximate extremes are given by the present work and those of Welch and Westwater." Many years later Jim Westwater magnanimously invited me to participate in a special conference to mark his retirement.
The 1966 conference was of particular significance for me. On my way from London to Chicago I stopped in Boston for a few days and met Warren Rohsenow at MIT who invited me to spend a sabbatical year (1967/68) there. At the Chicago conference Professor Edwin Le Fevre, my PhD advisor, and I published our theory of dropwise condensation. Groups of papers were reviewed by rapporteurs rather than individual presentations by authors. Peter Griffith of MIT, the rapporteur in our case, in an otherwise fairly complimentary review remarked that we, after critically reviewing the earlier experimental data, had discarded those we thought to be questionable - but then he remarked that "this included most of the data in the literature." This was true - most of the earlier data were wrong due to the extreme sensitivity of the vapor-surface temperature difference to the presence non-condensing gases as well as to inadequate methods used to determine the very small temperature differences. Unfortunately, this has also been the case in subsequently published results. As a young man I was dismayed that both our experiments and theory were not immediately accepted as being correct. This has apparently occurred only very slowly over the years and the recent resurgence of interest in dropwise condensation seems to have brought belated recognition of this work.
At the 1970 conference in Paris in order to save money I resided in a tent at the Bois de Boulogne camp site and was surprised to see other conference attendees there also. Perhaps most important for me was meeting Professor Ichiro Tanasawa of the University of Tokyo. He and I were around the same age, and both of us had closely similar views on dropwise condensation which differed from those held by many others at that time. This was the start of my long and happy association with Japan. It was at IHTC-5 in Tokyo 1974 that I first encountered a young Yoshio Utaka, a graduate student of Professor Tanasawa at that time and now Professor Utaka of Yokohama National University.
I don't have too many recollections of the Toronto 1978 meeting - except an experience of "table dancing" in a bar where I was taken by students. At the Munich 1982 conference an important event for me was meeting again Professor Evgenii Fedorovic of the Leningrad Polytechnic Institute. He and I had shared an office in the heat transfer lab at MIT for my memorable year, 1967-68. San Francisco 1986 enabled me to renew friendships with Warren Rohsenow and Leon Glicksman from MIT, and Paul Marto of the US Naval Postgraduate School, Monterey where I had spent 6 months in 1981.
The Jerusalem conference in 1990 was clouded by events in the Middle East for which, unfortunately, I still see no solution. Several US colleagues whom I was hoping to see were not able to attend. I was only able to attend the Brighton, UK meeting in 1994 for one day. At the Kyongju meeting in Korea 1998, I gave a keynote presentation – "Interphase matter transfer, the condensation coefficient and dropwise condensation." Here I tried to emphasize my conviction that the so-called condensation coefficient in kinetic theory of phase change must be near unity as assumed in our 1966 dropwise condensation theory.
Grenoble, 2002, which I recall as a most pleasant interlude in one of my many vacation driving tours in France, enabled me to meet again my French colleagues from university and industry. I did not see too much of the Sydney 2006 meeting owing to a terrorist scare, which caused chaos at Heathrow airport in London and delayed my arrival in Sydney by two days. Washington 2010 was memorable as the end point of a trip via Beijing, Hong Kong, Los Angeles and Atlanta, where I was glad to be able to spend time with my good friend Srinivas Garimella and his students at Georgia Tech. Now I am looking forward to the Kyoto conference and renewing acquaintance with friends from Japan and around the world. I have no doubt that this will be very successful and trust that the conference series will continue long into the future.